About the Company
Fantom Corporation provides high-end information technology (IT) services to federal and commercial clients, offering a wide range of capabilities for any project need. Our architects, engineers, and program managers have worked with a number of government customers within the Department of Defense and Intelligence Community.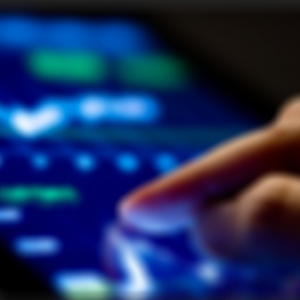 Certifications
Capabilities Statement
Our mission is to provide leading-edge expertise to assist our customers in making challenging business decisions, through the use of big data analytics.
Our IT leaders provide analytics tools that enable our customers to identify trends, detect patterns, and glean valuable findings from structured and unstructured data.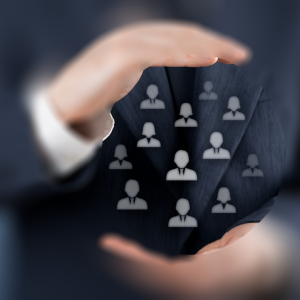 Employees
An organization is only as strong as the dedicated, hardworking employees behind them. Fantom Corporation's ongoing Research and Development efforts are an essential part of the refinement of our consultants' skills as well as our solutions to help our clients implementing effective software development. Fantom Corporation deviates from having hierarchical titles to a system more focused on performance and personal preference. Our employees are encouraged to continue learning new skills whether through a conference, a training course, or even a new degree. We have knowledge and roles working with emerging technologies and pushing the limit of what is possible.
Leadership
Allen Fant
Chief Executive Officer (CEO)
With over 20 years of IT experience within the Department of Defense and Intelligence Community, Allen Fant always strives for excellence in everything. With both management and technical experience, he has developed a reputation and expertise in delivering successes to clients and in every project that he's touched. Allen specializes in helping organizations improve software quality and productivity through measurement.
Prior to the founding of Fantom Corporation, Allen worked as a Lead Systems Engineer at Lockheed Martin and later accepted a position at GDIT a Enterprise Software Architect. In addition to his technical capabilities, he served as a Technical Volume lead for several large business development efforts. During his 18 years tenure at Lockheed and GDIT, Allen mentored many colleagues and served as a technical lead on projects throughout the intelligence community. He has assisted numerous organizations in implementing software measurement programs and benchmarking software productivity, quality and cost. His other areas of expertise include outsourcing evaluation and management, function point analysis, process improvement, software development methodologies, project management, and software estimating.
Allen received his Bachelor degree in Mechanical Engineering from The Catholic University of America and earned his Master degree from Johns Hopkins University in Computer Science.
Certifications: Project Management Professional (PMP), Information Technology Infrastructure Library (ITIL) Expert, Oracle Certified Professional Java SE Programmer, Oracle Certified Professional Java EE Web Component Developer, Certified Scrum Master, Oracle Certified Professional Database Administrator, Oracle Certified Master, Certified Cloud Ready Professional.
While serving as a technology strategist at GDIT, received formal business development training from Shipley Associates in: capturing Federal Business, positioning to win, managing Federal Proposals, and Executive Decision Gates and Color Team Reviews.
THOMAS J. BROUILLETTE
Director
Mr. Brouillette has led and managed operations for more than 28 years with the military, private enterprises, and Federal Government Contracting. Mr. Brouillette has a total systems perspective for hardware and software components that includes a technical understanding of relationships, dependencies and project/program requirements. He has an extensive background encompassing Information technology (IT), systems engineering, systems integration, program management, classroom instruction and curriculum design. He has strong leadership abilities with interpersonal, organizational, and supervisory skills. Mr. Brouillette knows how to collaborate and partner with our customers to supply timely, accurate, and relevant information to assist senior leadership and management in making decisions.
Mr. Brouillette has dedicated his career to maintaining the technological edge over our adversaries by providing the technical capabilities necessary to successfully execute the mission. He brings together high tech engineers, cutting edge developers, and top notch mangers to meet the challenges. He knows how to design, develop, build, and deploy multiple tactical and large scale systems, as well as building the underlying framework to run systems for data collection and processing. With the increased complexities of associated technologies, Mr. Brouillette knows how to collaborate in teams across organizational boundaries to design and develop capabilities, tools, techniques, and systems to advance any mission's operational state.
Mr. Brouillette supports professional development allowing individuals to move across skill areas and gain a breadth of experience or to go deep in a chosen area.
He is responsible for planning, resource management, scheduling, tracking and oversight, quality assurance, and building teams and motivating team members to accomplish their goals, provisioning for division of labor to handle non-technical tasks separately from the complex systems development efforts to achieve timely and efficient development, integration, test, delivery, deployment, documentation, training, and support of increasingly advanced systems. Mr. Brouillette is adept at creating and sustaining strong customer focus, and maintaining high expectations of performance while collaborating across organizational boundaries to meet or exceed goals.
Mr. Brouillette is responsible for providing strategic analysis, support and evaluation of programs to advance Fantom Corp's goals and objectives. Mr. Brouillette also has exceptional written and verbal communication skills along with excellent interpersonal skills with direct customer support, project/program management and resource management experience.